Battery Formation Machine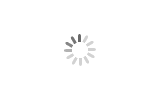 Battery Formation Machine
JHTD

CHINA

21DAYS

Sufficient capacity, can meet the needs of any well-known large customer
JHTD Battery Formation System can be divided into TBattery Internalized System and Chemical Conversion Combination Device.
TBattery Internalized into System
TBattery Internalized into System mainly used for water cooling of lead-acid batteries. The battery is sent to the automatic transfer line to the end of the sink after filled with acid. The battery on the conveyor line is manually sent into the trough, and the tank is manually introduced into the water. Manual stop water after the water level reaches the set value. After the completion of the formation, manually close the system and empties the water into the tank; Move the battery to the chain conveyor line to enter the next production process.
Features:
1. The battery charging cooling water tank has various plastic, stainless steel brackets, FRP home and other structures to meet customer needs;
2. Battery charging cooling water tank can be used to transport goods without power roller conveyor;
3. Equipped with slotted outer chain conveyor line, the chain plate is made of high corrosion-resistant and wear-resistant PP material to improve service life.
4. The system is equipped with automatic temperature control system and liquid level control system, which can realize automatic water inlet and automatic temperature control to ensure that the water level and water temperature remain within the set range during the entire internalized process.
Chemical Conversion Device
The Chemical Conversion Device is a special device for polar plate conversion process. It has been used in more than 100 large and medium-sized storage battery factories. According to the actual operation, this device has been redesigned to be more practical and easier for operation. With this device, storage battery chemical conversion can be in closed conditionm acid mist can be recycled, working conditions will be better and the the environment can meet the hygienic standard and discharge standard of Hygienic Standard for Design of Industrial Enterprises(TJ36-79) .
Technology Processes:
For acid mist purification, physical collection is adopted; the waste gas is inhaled through the double-inhalation pipe, pretreated in the acid collector, and gather and purified in the chromium collector. For special requirement, chemical absorption can be adopted; after acid mist is pretreated in the acid collector, it will be chemically absorbed in the absorption tower, and will be discharge after being dehydrated.