Fiberglass paste mat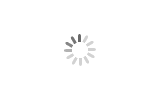 Fiberglass paste mat
Fiberglass blanket

China

10 working days

Sufficient capacity, can meet the needs of any well-known large customer
Fiberglass paste mat is used for EFB start and stop batteries.
Fiberglass paste mat
Product feature

The mat material made of glass fiber and acrylic acid has the following characteristics:
A high performance paste paper is prepared from an acid - resistant fiber.The acid resistant fiber is alkali free acid resistant glass fiber. It has effectively solved the problems of lead-acid battery paste paper poor temperature resistance, easy bonding to plates, high water content, weak acid absorption ability and different dissolving rate of sulfuric acid under existing technology: This paper paste plate has strong ability of acid absorbing and liquid protection and has good flexibility, high porosity, be advantageous to the battery formation, effectively reduce the battery internal resistance, acid and high temperature resistant, non-stick to plate, using it in the production of lead-acid battery does not have the problem of initial small discharge current, with superior performance of no late self-discharge, no difference of battery capacity and low temperature. The internal resistance is smaller than the pulp paste board paper, the structure is stronger than the pulp paste board paper, post-discharge not easy to fall off. paste paper price moderate, suitable from general performance requirements to high performance requirements of lead-acid batteries.Width can be divided according to customer requirements.
Incomming quality control
Meet the requirements in sheet 1, test and issue the report.
Inspection rule
Manufacturer's delivery inspection
Product delivery must do delivery inspection, and the inspection result report and certificate of conformity shall be submitted with the materials.Note: group and batch rules and sampling plan shall be carried out according to the factory enterprise standards.
Packaging, marking and storage
Packaging
Packaged by corrugated paper, corrugated paper in accordance with the GB6543 regulations, the inner layer sealed by plastic film. The certificate of conformity is enclosed.
Marking
The outer layer of the package shall be marked as follows:
-- product name, specification, model and quantity
-- production date and batch
-- name of the manufacturer
-- The text or icon for "handle with care" and "don't damp"
Storage
Store in a clean, dry, ventilated environment, avoid the sun, forbidden to rain,no contact with oil
Specification of fiberglass paste mat
1.1 The material: GLASS FIBRE
1.2 The physical and chemical properties
SHEET 1
No.

Item

Unit

Specification

1

Tensile Strength MD

N/50mm

≥30

2

Acid resistant for 15 minutes

%

≤2

3

Acid resistant for 72 hours

%

≤3

4

Reduction of KMnO4 content

ml/g

≤15

5

Fe Content

%

≤0.005

6

CL Content

%

≤0.003

7

Water Content

%

≤1.0

8

Appearance




Cut surface smooth, no debris, no holes

9

Thickness

mm

0.16±0.02

10

Width

mm

±1

Note: The thickness is tested under 10KPa pressure