Lead Acid Battery Micro Control Portable Charger And Discharger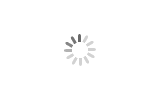 Lead Acid Battery Micro Control Portable Charger And Discharger
JHTD

China

21 working days

Sufficient capacity, can meet the needs of any well-known large customer
1. Machine can be manufactured as per customer's requirement.
2. We can manufacture various charger & discharger with current range 1A to 5000A and voltage range 3V to 500V.
Lead acid battery Micro control portable charger and discharger
PRODUCT FEATURES
Machine controlled by Microcomputer, LCD display, and computer communication;
Easy for Operation, you operated machine by keyboard of machine.
At most 9 kinds of parameters can be stored and recalled in the machine.
Machine controlled Intelligent program,so it avoid the batteries overcharge and over discharge etc…accident due to poor quality;
Energy feedback power grid when machine discharge;
Temperature controlled avoid the batteries overheating;
Circuits have multiple protectors.
FUNCTION
Machine was provided with overheating and over current and over voltage and loss phase and cutoff and Reverse polarity protected and Short circuit protected etc….
In case of Power Failure,the Charger circuit will re-start from where the Power failed,after resumption of power;
Machine was provided with constant temperature, constant voltage, constant current, Ah-hour, Watt-hour, Hold, Cycle etc….
Machine was provided with Start, Stop,View,Edit Program,Intermit,Jump etc….
Machine access network,resource sharing.
Technology parameter
Input:*Vac/50~60Hz
Max output voltage:*Vdc (specification)
Max output current:*Adc (specification)
Voltage accuracy: ≤0.5%F.S
Current accuracy: ≤0.5%F.S
Time accuracy: ≤5S/24H
Range of voltage: 0.5%~100%
Range of current: 2% ~ 100%
Min interval:1 S
Specifications
Model




Input

100V-10A

100Vdc

10A

110Vac

100V-15A

100Vdc

15A

110Vac

100V-20A

100Vdc

20A

110Vac

100V-25A

100Vdc

25A

110Vac
Model

Max output

Input

220V-10A

200Vdc

10A

220Vac

220V-15A

200Vdc

15A

220Vac

220V-20A

200Vdc

20A

220Vac

220V-25A

200Vdc

25A

220Vac
More model is not listed
Machine can be manufactured as per customer's requirement.
Factory show