Lead Smoke Purifier For Lead Acid Battery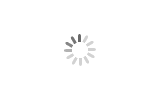 Lead Smoke Purifier For Lead Acid Battery
JHTD

CHINA

21DAYS

Sufficient capacity, can meet the needs of any well-known large customer
When the requirements are relatively high, the second-stage lead smoke purifier and the high-efficiency lead-smoke dust collector can be used in series to achieve better lead smoke purification effect.
In the production of battery for power supply, lead fumes are produced in many processes. JHTD lead smoke purifier combines the characteristics of lead smoke generation and the management experience of similar projects for many years, adopts the HEK lead-smoke purification device and the wet dust removal process. It is the effective management of lead smoke.
The negative pressure dust removal system is used to solve the lead-containing gas in various sections of the indoor environment. The lead-containing soot generated by the pollution source passes through the set hanging suction hood, and the connected pipeline enters the college lead-smoke purification device, and the first-order cyclone dust is removed through the device. The wind contact is cleaned, the three-stage cyclone separation, the four-stage packing filtration, the multistage purification of the electrode-less coke adsorption, and the clean air is discharged into the atmosphere.
The purifier itself uses a water pump for circulating injection work (the treatment medium is water), and a small amount of water is automatically replenished by the automatic water supply valve.