Non-Woven Tubular Battery Gauntlets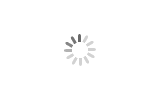 Non-Woven Tubular Battery Gauntlets
JHTD

China

10 working days

Sufficient capacity, can meet the needs of any well-known large customer
We have patent on the PT Tubular battery Gauntlet. Patent No.:ZL2012 1 0074262.3.

New composite non-woven tubular bag, with a small internal resistance (0.003 or less), small aperture (because it is porous, negligible), high porosity (about 75%) of the features, which are incomparable by tubular bag, completely solve the infiltrating powder, leaking powder and the active material wastage problems occurring in the production and use, so as to improve the intrinsic quality and service life of lead-acid batteries.
Non-Woven Tubular battery Gauntlets
PRODUCT FEATURES
Experiments show that several important indicators of our non-woven tubular bag far superior those of woven tubular bag. During the experiment of cycle capacity life(for comparison with woven tubular bag), pleasantly surprised to find, in the same specification and under the same condition, our non-woven tubular bag in the cycle capacity test over 100 times, the discharge capacity is still 100%, however, the woven tubular bag was 95%, 92%, 90%. When the cycle test over is 300 times, the capacity of our non-woven tubular bag about 90% can still be achieved, and the woven tubular bag decays to about 70% In a straight line. Thus, all the indicators of our non-woven tubular bag have reached the desired design effect.
Round : From 6.0 to 8.8mm
Other dimensions on request.
Other shapes (elliptic, oval) on request.
Dimension
Any height up to 1 m
Number of tubes : up to 22 tubes
Fabrics thickness : 0.2-0.3 mm
Raw Material: Polyester Fiber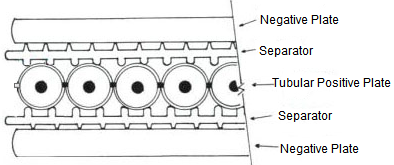 Nomenclature
Example:

Diameter, tube number and length are according to the customer 's request.
We also can provide rectangle non woven battery tubular bag, circle non woven battery gauntlet tube, square non woven battery gauntlets tubular bag.
MAIN PARAMETER
Description

Testing standard

Remark

Standard Value

Unit

Direct Electric Resistance

≤0.003

Ω·dm²/pc

Q/SHDP.01-2018

Porosity

≥60

%

Deformation under force

≥40

N

Tensile splitting strength

≥300

N

Pickling weightlessness

≤1.2

%