PT Tubular Battery Gauntlets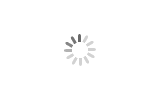 PT Tubular Battery Gauntlets
JHTD

China

10 working days

Sufficient capacity, can meet the needs of any well-known large customer
We have patent on the PT Tubular battery Gauntlet. Patent No.:ZL99222808.5 ZL99103084.2
PT Tubular battery Gauntlets
Battery woven gauntlets is suitable for making the positive plate of lead-acid battery, mainly used for traction car battery, fixed battery, such as forklift, hauler, underground mine locomotive, electric touring car dc power supply. Battery woven gauntlets material is characterized by high toughness, acid resistance and traction strength.
PRODUCT FEATURES
Round :From 6.0 to 9.0 mm
Other dimensions of the woven tubular bag on customer's request.
Other shapes (elliptic, oval) on customer's request.
Dimension of the battery tubular gauntlets
Any height up to 1 m
Number of tubes : up to 34 tubes
Fabrics thickness : 0.2-0.3 mm
Raw Material: Polyester Fiber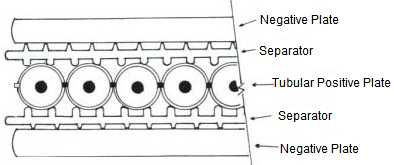 Nomenclature
Example:

Diameter, tube number and length of the tubular battery gauntlets are according to the customer 's request.
MAIN PARAMETER
Description

Testing standard

Remark

Standard Value

Unit

Electric Resistance

≤0.0045

Ω·dm²/pc

Q/SHDP.01-2018

Porosity

≥50

%

Tensile Strength

≥200

N/cm

Deformation under force

≥40

N

Pickled weightlessness

≤1.20

%