AGM Technology
26-05-2021
AGM or Absorbent Glass Mat is an advanced lead-acid battery that provides superior power to sup port the higher electrical demands of today's vehicles and start-stop applications.
AGM batteries are extremely resistant to vibration, are totally sealed, nonspillable and maintenance-free. AGM offers better cycling performance, minimal gassing and acid leakage when compared with conventional lead-acid batteries.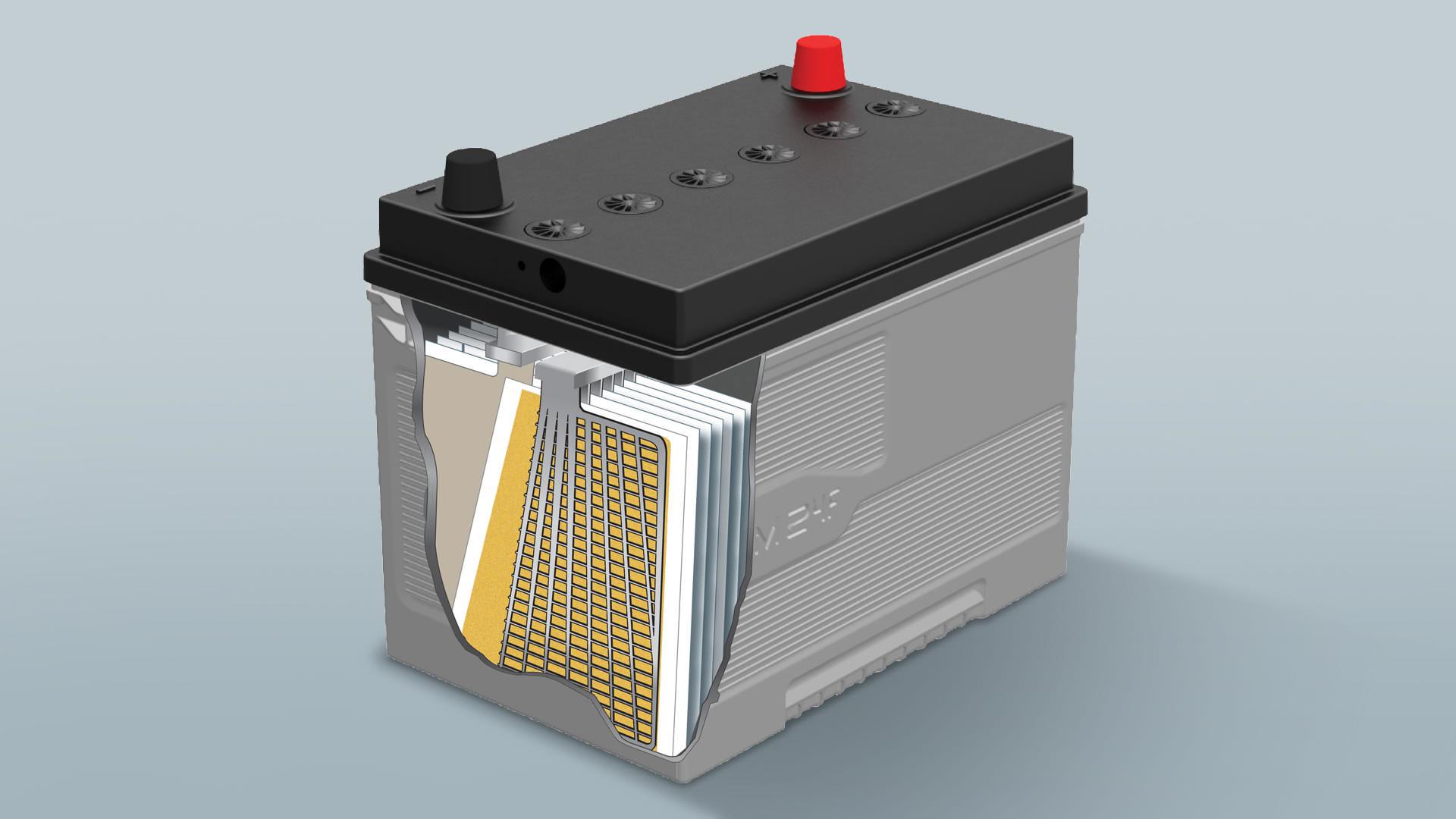 The end result of all of the features of AGM technology is superior life performance.
In AGM batteries, the positive and negative plates are separated by an absorbent glass mat that absorbs and holds the battery's acid and prevents it from flowing freely inside the battery, we call it AGM Separator. The plates are tightly compressed into each cell and held under pressure in the plastic case. The internal compression limits the shedding of plate material caused by cycling and allows for significantly longer life. The element compression also lowers internal resistance and maximizes pulse power output. A rigid container maintains the necessary compression throughout the battery's life.
The basic design also includes relief venting to release pressure from minor gassing that occurs during charging. The valves open at low pressure and close automatically to prevent air from leaking into the battery.