Tubular Battery Container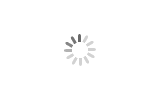 Tubular Battery Container
JHTD

CHINA

10DAYS

Sufficient capacity, can meet the needs of any well-known large customer
JHTD tubular battery container takes the advantages of varies of specifications and excellent produce process.
JHTD Tubular Battery Container used for tubular battery. That is the battery plate is a tubular plate, which is generally used on a traction battery. The traction battery is often used as a power battery due to its strong power.
Tubular Battery Container Function:

1. Long service life
The positive plate of the battery is tubular, and the negative plate is paste-coated; it has the advantages of long service life and good deep charge and discharge performance.
2. High-strength polyester tube
The use of high-strength polyester tube and PVC separator can effectively solve the problem of tube rupture and lead-supporting crystal short-circuit during use, and prolong the service life of the battery.
3. Multi-corrosion resistant alloy
The grid alloy is made of multi-corrosion resistant alloy, and the positive grid is pressure cast to solve the corrosion crack of the grid.
4. The battery consistency is good
Each single cell is connected by a wall welding, and the battery has good consistency.
5. High-efficiency active substance formula
The positive and negative active materials are formulated with high-efficiency active substances, which significantly increase the specific energy of the battery.
6. Advanced plate curing, chemical conversion process
Advanced plate curing and chemical conversion processes are used to increase the bonding force between the active material and the grid to extend battery life.
7. Using PP materials
The battery case and cover are made of PP material, and the cover is heat-sealed to avoid leakage during battery use.