Dust Collector For Lead Acid Battery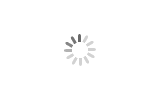 Dust Collector For Lead Acid Battery
JHTD

CHINA

21DAYS

Sufficient capacity, can meet the needs of any well-known large customer
1. Vertical filter cartridge structure is easier for dust adsorption and cleaning. Also the filter material has less jitters during the cleaning, the life of the filter cartridge is greatly improved, and the running cost is reduced.
2. The filter cartridge is made of imported material, which has large filtration area, reduces filtration speed, reduces system resistance, reduces operating costs and saves energy.
3. Designed with pre-dusting mechanism, it not only overcomes the shortcomings of dust directly washing the filter cartridge, but also greatly increases the dust concentration at the entrance of the dust collector.
4. Modular combination, sizes can be selected。
5. The key components of the main performance of the corresponding items (such as the pulse valve) use imported parts, and the service life of the wearing parts of the wearing parts exceeds 1 million times.
JHTD Dust Collector for Lead Acid Battery separates the dust from the flue gas is called a dust collector or a dust removal device. The performance of the precipitator is expressed by the amount of gas that can be treated, the resistance loss when the gas passes through the precipitator, and the efficiency of dust removal. At the same time, the price, operating and maintenance costs of the precipitator, the length of service life and the difficulty of operation management are also important factors in considering its performance. Dust collectors are commonly used in industrial production.
Application:
Vertical Filter Cartridge Dust Collector is mainly used in the lead-acid battery industry in the production of lead powder, sub-brushing, battery equipment and other various processes for producing dust. It can also be used in hardware molds, machining, smelting and other industries.
Working Principles:
Dust-containing gas enters the dust ash hopper, due to the sudden expansion of the airflow section and the function of the airflow distribution plate, a part of the coarse particles in the airflow settles in the ash bucket under the function of the hole and the inertial force;
The fine-grained, low-density grain enters the filter room, through the combined effect of Brownian diffusion and sieving, the dust is deposited on the surface of the filter material, and the purified gas enters the clean air chamber and is discharged by the exhaust pipe through the fan.