HRD Test Machine Of Production Line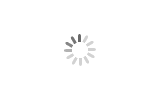 HRD Test Machine Of Production Line
JHTD

CHINA

21DAYS

Sufficient capacity, can meet the needs of any well-known large customer
1. Adopted PLC control technology, LCD display:And computer communication by RS232 or RS485
2. Convenient operation. You operate machine by keyboard of machine or PC
3. Accurately record test data, Mass storage, High speed data transmission.
4. Data report printed by printer or to Excel file.
5. Machine running steady. Good repeat-ability;
6. Precision Manufacturing Technology, machine high degree of accuracy;
7. Setting and displaying parameters by LCD;
High automatization, compact structure
JHTD HRD TEST MACHINE OF PRODUCTION LINE performance testing ofr starting batteries and welding quality testing for large/ medium/small capacity Vrla batteries
FUNCTION:
1. Setting such parameters as upper/lower voltage limit of open/closed circuit, discharge current, discharge time, etc.
2. Machine was provided with reverse polarity protected
3. Storing set-parameters for power-off.
4. Possessing work mode of constant-current and time-limited when machine running.
5. Alarming instantaneously with flashing for beyond the limit voltage.
6. LCD displaying discharge parameters when machine running.
7. Qualified batteries sum.
8. Users can check and print recorded data when machine end of run
JHTD HRD TEST MACHINE OF PRODUCTION LINE Technical Parameter:
1. Power Supply: 220Vac/50Hz or 380Vac/50Hz;
2. Air Supply: 0.6~0.8Mpa;
3. Discharge Voltage: 4 - 20V
4. Discharge Current: 10%̚-100%FS
5. Discharge Time:1-9.9S
6. Voltage Accuracy:≦±0.5%F.S
7. Current Accuracy:≦±0.5%F.S
JHTD HRD TEST MACHINE OF PRODUCTION LINE Format list:
| | | | |
| --- | --- | --- | --- |
| Model | Discharge Current | Battery | Weight(kg) |
| XY-HRD200A | 20-200A | 6,12V | 350 |
| XY-HRD500A | 50-500A | 6,12V | 500 |
| XY-HRD1000A | 100-1000A | 6,12V | 600 |
| XY-HRD1500A | 150-1500A | 6,12V | 700 |
| XY-HRD2000A | 200-2000A | 6,12V | 800 |
More model is not listed