Battery Indicator Magic Eye
Brand: JHTD
Product origin: China
Delivery time: 10 working days
Supply capacity: Sufficient capacity, can meet the needs of any well-known large customer
1.The magic eye has the characteristics of high display precision, clear display, convenient installation, acid resistance, cold resistance, leakage resistance and so on.
2.The magic eye model and specification can meet the domestic and foreign standard battery container installation demand;Quality can reach the battery plastic container industry standards and national standards.
3.Our company has high efficiency precision equipment, automatic assembly equipment and perfect testing equipment;All products are 100% full inspection, to ensure that each product used by customers are qualified products.
Battery Indicator Magic Eye
Battery magic eye - Fit type

Introduction
The battery magic eye can accurately display the charged state and electrolyte state of automotive lead-acid battery, suitable for various types of automotive battery.
Battery status indicator (magic eye) adopts optical lens material, adopts precision molding technology and high precision ultrasonic welding technology, and the production process is fully automatic to ensure the uniformity and reliability of product quality. The magic eyes are press-fitted into the battery casing and there are models of the eye that have a threaded body and a screwdriver is used to adjust or remove them.
If you want to see battery water level indicators, just click here!
Overview
Quick Details
Brand Name: JHTD
Place of Origin: China
Material: PP/PC
Model Number: Battery magic eye
Battery Type: Sealed Rechargeable Battery
Color: General / Customized
Specification: 2 Sections
Application: VRLA Battery indicator
Product name: Battery display meter
Feature
The sealing cover selects high toughness, cold-resistant material, use the patent design of seepage prevention, press-in type, can be matched with an magic eye hole with an inner diameter of 20 or 19 respectively, can ensure no leakage within - 18 ℃ to 70 ℃.The color rendering body adopts optical resin material and precision molding technology to ensure the crystal clear display effect. Density ball uses special surface treatment, free movement and accurate display.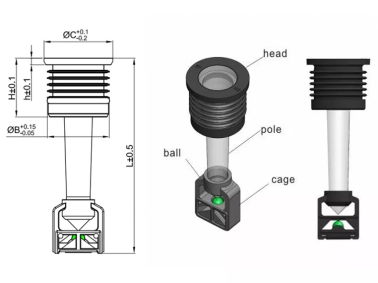 Specification
Plastic package pressed-in series - K1
Our company is a precision plastic product manufacturer integrating R&D, design, production and sales. Our factory specializes in the production and sales of battery status indicators and battery safety valves. All products are independently researched and developed, designed and produced, and have some technical patents. The main components of the product are made of optical-grade materials and imported raw materials. The product models and specifications can meet the needs of battery installation in domestic and foreign standards; the quality matches the industry standards of battery plastic shells and National standards. At the same time, it can also develop targeted products according to customer's needs to meet the specific needs of customers.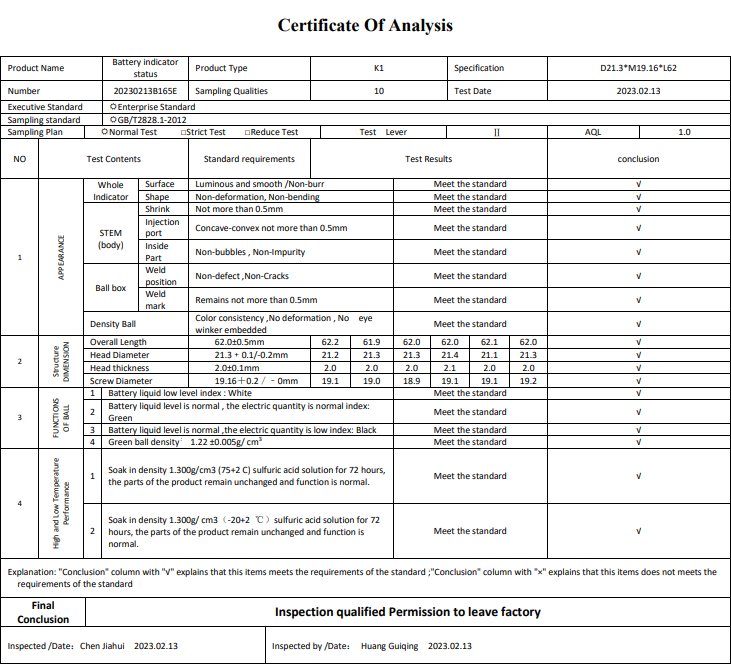 Our factory has high-efficiency precision molding equipment, fully automatic assembly equipment,and complete testing equipment. All products are 100% inspected and delivered to ensure that every product used by customers is a qualified product.
CE CERTIFICATE
---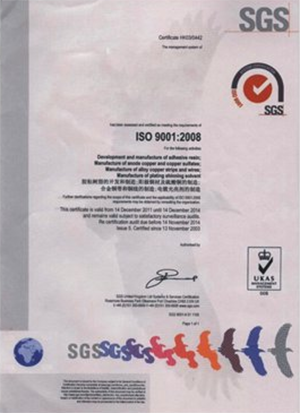 QUALITY CERTIFICATION
---
FAQ
Q1: Will the battery magic eyes leak acid from the edge of the mounting hole?
Reply: Patent design, double leakage proof, our testing data is more 10times than GB standard.
Q2: How to guarantee the product quality?
Reply: All product must be tested and make sure qualified before delivery, without flaw. Testing standard is more 2times than GB standard.