PP Battery Flame Arrestor
Brand: JHTD
Product origin: CHINA
Delivery time: 10DAYS
Supply capacity: Sufficient capacity, can meet the needs of any well-known large customer
- ISO9001 certified products with guaranteed quality.
- PP battery flame arrestor is supplied to world-leading lead-acid battery manufacturers include GS, TATA, SACRED SUN, NARADA etc.
- PP battery flame arrestor can be customized according to customer needs.
- The minimum pore size of JHTD PP battery flame arrestor can be 50-150um with high porosity.
PP Battery Flame Arrestor

PP BATTERY FLAME ARRESTORS are designed to allow the flow of gases, liquids, etc. and to prevent flame transmission.
The gap width and gap length of the flame arrestor determine its performance. The narrower and longer of the gap, the greater the fire extinguishing effect. The wider and shorter of the gap, the smaller the pressure loss.
The best solution between the two conditions was determined experimentally.
1. PP battery filter disc (flame arrestor) is prepared based on the air floating semi-melt mould pressing method under the real-time control of a microcomputer, in combination with power semi-melt control technique under air floating state,control technique of porous membrane product conformance,and control technique of porosity changes in a gradient form along the thick direction during micro-pore molding.
2. PP battery filter disc (flame arrestor) is characterized by excellent resistance to flame,acid fog,acid and alkali,prevent the electrolyte corrosion to the car and the surrounding environment.
3. PP battery filter disc (flame arrestor) is remarkable in its mechanical strength and even in the conformance of dimension scale,and has good acid resistance and bearing capacity,which can rival like products in foreign markets.
4. JHTD micro-pore polyethylene and polypropylene can be designed subject to the requirements of users on the product,and can be made into series such as polypropylene and polyethylene compounded micro-pore filter element,and PTFE disc and films.
5. No distinction between front side and reverse side, better than some Amercian company.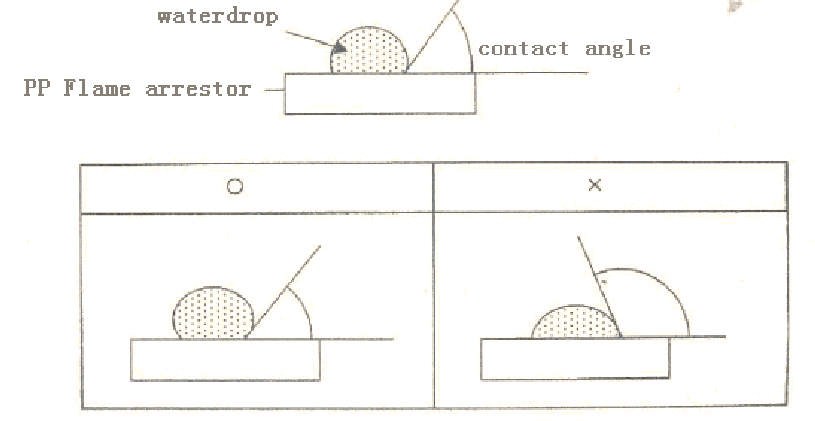 PP Battery flame arrestor Air Permeability test:
a.Test the air permeability according to the following test device;
b.Set the air ventilation in below device,read the pressure column is the air permeability of the flame arrestor;
c.The pressure difference must be 0mm when there is no flame arrestor put in the device;
d.The sample must be tested under room temperature and 20pcs sample must be tested.
JHTD own the independent intellectual property rights over the polyethylene and polypropylene micro-pore made by us these products are widely used in water purification and filtration,sewage treatment,medical treatment and public health,air filtration,storage batteries,chemical products,agriculture and daily necessities.
Specification Table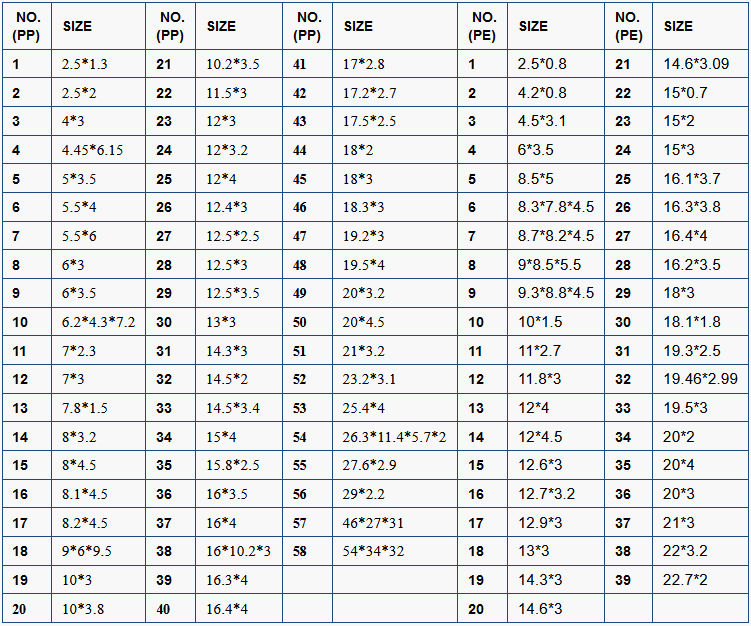 Our company was established in 2006. It is a high-tech enterprise specializing in the production of PP flame arresters. The company integrates development, production and sales, pays attention to technological innovation, and constantly introduces professionals to develop high-quality and high-performance products. Now the company has a number of patented products, which are exported to more than 20 countries and regions